VoIP Business Phone Systems
June 03rd, 2019
What Are VoIP Business Phone Systems?
VoIP stands for Voice over Internet Protocol. This allows users to make calls over a broadband internet connection instead of through traditional telephone systems. VoIP business phone systems work by translating sound into digital voice communication and transmitting it through the broadband connection. When you are using VoIP to make calls you are using the internet. NuSound specializes in this technology.
What Are The Benefits of VoIP?
Save on Cost: The biggest advantage is that VoIP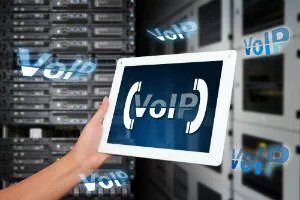 business phone systems are typically very inexpensive to operate across both domestic and international lines. Sometimes calls are even free.
Flexibility: VoIP business phone systems work across devices. This allows you to have some flexibility when it comes to making calls in comfort, and also the hardware you use as your phone. By working over a broadband connection, the freedom of VoIP cannot be matched by analog systems.
Call Quality: As long as you have a reliable internet connection, you will also have solid call quality. VoIP runs across a single network and comes equipped with encryption technology, giving your words an extra layer of protection.
Great for Business: Since the cost of calls is lower, VoIP is great for businesses with many employees that spend time on the phone. You can literally multiply your savings. Great capability for tracking, analyzing, and reporting data allow businesses to make operations more efficient. By linking data and phone together it becomes possible to share more than just a phone call. No matter the size of your business, there is a solution for you.
NuSound Solutions
If you are not sure what phone system is right for you, we can help. NuSound offers managed VoIP services, so you don't need to have multiple providers or carrier services. We will be your one-stop shop for all your voice and communication needs. With round the clock support, we can solve any problem that arises. Learn more about your options today. We are proud to offer services from Zultys, Jive Communications, Freedom Voice, and Nextiva. Each service has a unique set of benefits. We invite you to explore and learn more about each to maximize your potential and suit your individual and business necessities.
Posted in: Business Phones