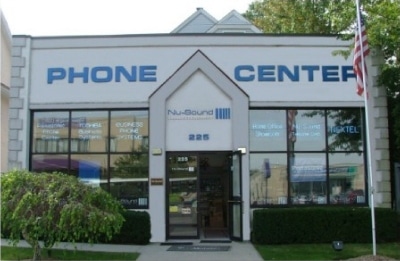 Family-owned and operated since 1986, NuSound Technology Group is a dynamic, leading communications company with headquarters in White Plains, NY. NuSound offers voice and data network solutions using both traditional and IP technologies. NuSound strives to provide its customers with a competitive advantage, enhancing their productivity through outstanding design, implementation, service and support.
As a leader in the region, NuSound brings the complete package of best brand, quality products, systems design and our Total Care Support Plan service. Put the superior communications power of NuSound to work for your business. Working with our strategic manufacturing partners, we offer the most advance product lines to optimize your business operations within your budget and time schedules. Whether a new installation, retrofit or upgrade, we offer the complete range of products, design and installation to meet every project requirement and technological challenge.
Our Values
NuSound is committed to very high standards of ethics, integrity and relationship. We have a dedicated responsibility to both our customers and their businesses as well as our employees and their families. Our promise is to be your technology partner that you can trust today and in the future.
– Our History
Decades of reliability & dependability. Since 1986 NuSound a family owned and operated corporation has maintained profitability each and every year of our existence. NuSound is privately held with no outside investors and most importantly 100% debt free. This has been our plan from the beginning and we have adhered to it through good days and not so good. It is why we are able to weather our industry's stormiest days and emerge as a true leader in our marketplace.
Our Product Portfolio
An integral component of NuSound's success has been to develop strategic partnerships with companies that provide leading – edge technology, applications and services. Our product research team is always looking for that next innovative solution to meet our client's needs.
– Our Implementation Plan
NuSound believes that in order to achieve success there must be a plan. Over 35 years of experience has enabled us to develop a proven successful installation plan. A NuSound project manager will orchestrate your new system install from planning stage through design, implementation and training.
– Our Total Care Support Plan
NuSound's list of support plans provides best in class protection, reliability and peace of mind. Our Total Care Plan is included for the first month with qualifying system purchases.