Zultys for All Your Business Needs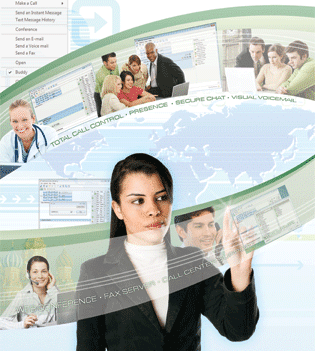 Zultys' top-rated VoIP phone system for Small and Medium Businesses helps your company streamline operations, do
more for less and still meet your business and customer demands. Zultys "all in one" system combines voice calling, presence, instant messaging, faxing and more into a solution that lets you tailor your phone system to meet YOUR requirements and connect all your employees into a single collaborative system to reduce costs and expand opportunities.
Zultys combines big-business functionality with the ease of use and smart deployment approach that the small to medium business needs to reduce costs, get the job done and stand out from the competition.
Zultys: Industry Solutions
Zultys delivers a highly flexible suite of features which may be readily customized to suit the needs of specific industries. From healthcare providers to law firms, service industries to financial providers, the Zultys MX-SE and MX250 systems deliver the functionality you need today and the flexibility you will need tomorrow to support your changing business requirements.
Healthcare Providers such as clinics and other small healthcare providers, communication is a critical part of keeping patient and practices healthy. Traditional telephone systems cannot deliver the personalized service that ensures a higher level of care and increases patient trust and loyalty. Because the telephone itself is blind to patient data, such as medical history, primary care physician and insurance coverage, answering the phone has become an increasingly challenging activity. Answering the phone can require staff to handle the caller, and a PC to access patient data and an appointment calendar at the same time.
Law Firms need to be able to route calls and gather call detail reporting to maximize customer service. In most law practices, the limitations of the phone system are a challenge to efficient and consistent client service. Calls should to be answered promptly and clients connected with lawyers quickly. Long hold times, busy signals and calls routed to the wrong person (or worse, dropped calls) cause client concern.\ Administrative time spent logging phone time and creating reports increases costs.
Service Industry companies such as restaurants and restaurant chains, car dealerships with sales, service and financial departments require maximum flexibility in call handling so that calls are routed to the right group or person, minimal efforts to manage the phone system, integration into and with PCs, reservation/customer/CRM applications, fax and e-mail, and the ability to seamlessly answer calls wherever you are on multiple types of "phones."
Real Estate companies with agents and brokers who work both in the field and in different offices have more unique needs. Answering every sales call "live" means more new business, smoother transactions and more satisfied customers. To make the most of every sales opportunity agents need instant access to contact information and contact databases; the ability to conference customers and colleagues quickly; and ensure they can communicate with clients and prospects at any time, from any location. Answering and routing a high volume of inbound calls can frustrate even the most seasoned employees, while long hold times and misdirected calls annoy both current and prospective sellers, buyers, owners and tenants.
Financial Services companies and banks with multiple offices, simply offering the best product is no guarantee of success. To acquire and retain customers, banks, credit unions and mortgage providers must also offer a consistently high level of prompt, friendly, personalized customer service. The phone is the initial, and often primary, tool. But the phone used alone does not display client data, account information, appointment calendar entries and client history.
Connect, Collaborate and Win with Zultys Products
Zultys develops products that enable companies and organizations to deploy cost-effective integrated communications systems. Our products are designed to maximize investment, interoperability and usability. Companies and organizations around the world are experiencing the benefits of a Zultys Open Standards IP platform for their communications needs.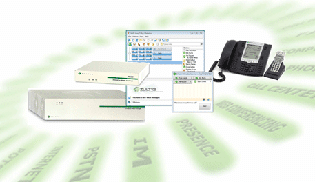 Zultys Unified Communications Solutions in Action
Zultys' solutions are simple to install, manage and scale. Thousands of Zultys Unified Communications systems are in use worldwide, supporting hundreds of thousands of end users, from small local businesses like Sir Speedy Whittier to to international organizations like The Crossroads Foundation.
Zultys is the Industry leader for SMB VoIP
High tech doesn't have to be high priced. Zultys's award-winning Unified Communications solutions provide affordable, cost-effective Fortune 500 company quality Unified Communications services to the SMB that beats any other comparable system on the market.
Enterprise
The MX family of products allow enterprise customers to scale up to 1,000 users per site utilizing a single all-in-one product that incorporates all communication functions and requires no external servers or gateways. The complete solution is managed from a single graphical management interface. And because all Zultys MX IP-PBX systems are based on the open Session Initiation Protocol (SIP), you are assured of unrivaled flexibility.
A Zultys Unified Communications system ensures your company can get on with business. Key features include: