Secure your place on the leading-edge in IP telecommunications with an integrated Hosted IP-PBX / VoIP system from NuSound Technology Group.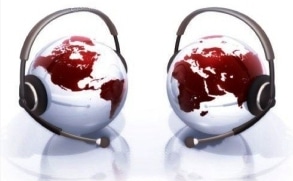 Leveraging VoIP technology for boundless communication strategies.
The world is at your fingertips. VoIP technology provides communications over the internet with increasing access and capabilities. The cutting-edge way to communicate, with combined voice, data and video on a common IP network will increase your business productivity and security while dramatically decreasing costs.
As a leading resource in advanced technologies, NuSound provides the full spectrum of IP services and choices.
Whether you are ready for IP telephony and converged networking today or sometime in the future, NuSound is at the ready to deliver the complete package of VoIP options as well as digital telephone systems, networking integration and systems migration. And as new advances emerge, we are ready to advise, deploy and service upcoming changes and improvements in the industry. Always mindful to offer you the best value, technology options to further enhance your business operations.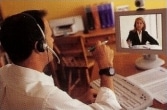 Meet the future today. Explore the amazing productivity and manageability.
Our IP telephony solutions can seamlessly unite your organization's diverse locations into a virtual local office with integrated voice, e-mail, faxes and instant messaging. All of these operations management tools are integrated into a common application set allowing "follow me roaming" and dramatically reduces costs by providing centralized deployment, management and service through your private internet or intranet access. It's all part of our solution based ideas, innovative products, systems and services. We are caring people who will help optimize your business operations, control costs and deliver on every promise.
VoIP Networking Advantages
The advantages of a converged network are many for all types of businesses. Among the benefits include the economical savings of maintaining one network instead of two, newly developed e-commerce applications such as interactive voice enabled websites, and of course the huge economic benefit of sending voice packets over the Internet instead of using the expensive telephone company land lines.
Today, Converged Networks are a reality. With fiber optic networks carrying voice packets around the world at the speed of light, voice over IP technology has risen to the task of providing businesses large and small with a much more cost effective way to communicate between branch offices, vendors, and potential customers worldwide.
See our Hosted VoIP offerings: