Harness the power of convergence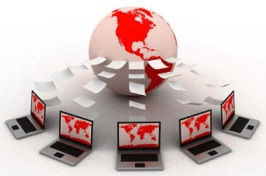 NuSound's Network and VPN solutions allows your business to connect multiple offices and enjoy the simplicity of combining your voice, data and Internet traffic over a single connection. Whether you have two sites or 200, NuSound can customize a secure, reliable solution to maximize your networking investment. And you can choose to manage your own network connections – or have NuSound take on this responsibility. The decision is yours.
The next evolution of telecom
What is MPLS? (Multi-protocol Label Switching)
MPLS is used to enhance the flow of traffic on a network by making better use of available network paths. MPLS creates labels for IP packets or Ethernet frames. These MPLS labels inherit Quality of Service (QoS) tagging or Class of Service (CoS) priority, which network designers use to schedule the packet's movement across a network.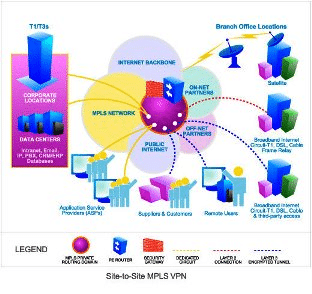 NuSound's Partnership with best in class service provider's will simplify your network using MPLS Technology. This new solution will enable your business to more quickly deploy powerful business applications like VoIP, supply chain management and CRMs. NuSound's extensive fiber footprint within all metro areas we serve enables us to offer a wide variety of access types and speeds including fiber, Ethernet Solutions and Traditional Telephony.