A Partner You Can Trust
For businesses with a phone system (PBX), multiple line requirements and high call volumes, trust NuSound to deliver a flexible solution engineered for business-class performance. We partner with our customers to understand their requirements and will design a customized voice solution to meet your needs. Along with offering long distance service, NuSound can also address phone system needs for your full or fractional Voice T1. Professional, experienced NuSound technicians perform all onsite installations and activations and ensure the impact to your business is minimal.
Digital T1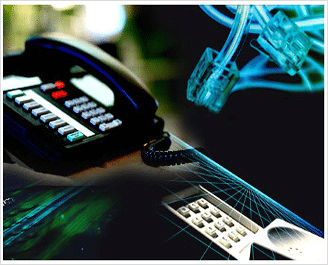 Digital T1 service is an economical, reliable solution.
Spend less time routing calls. Businesses have the ability to assign different phone numbers to each employee, fax machine and modem using the Direct Inward Dialing (DID) feature.
No need to change your numbers. Port existing phone numbers to from your current provider.
Trunking can be configured for inbound dialing, outbound dialing or a combination of both. We'll partner with you to understand your call history, tailor a unique T-1 solution for optimal performance and empower you to monitor your calling patterns.
Various options are available including inbound and outbound long distance.
ISDN/PRI
Our most advanced T1, ISDN/PRI service provides a more sophisticated signaling arrangement.
Provides Caller ID on incoming calls to manage and screen each call as it comes in.
No need to change your numbers. Port existing phone numbers to NuSound's Partner from your current provider.
Supports data and voice applications.
High speed signaling generates faster call set up and improves customer satisfaction – perfect for call center applications.
End to end digital connectivity for a cost effective integration to your PBX.