Small Business VoIP with FreedomVoice
February 09th, 2018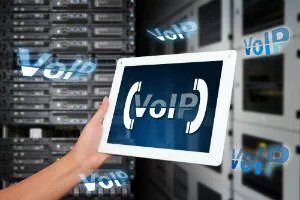 If you own a small or medium-sized business, you know the struggles of trying to find a good carrier with affordable solutions. With many carriers, you are forced to pay for a set number of users, even when things are quiet in the office. Wouldn't it be much nicer to only have to pay for what you use instead? If you're looking for a cost-effective system that offers this type of flexibility, you're in the right place.
Throughout our 30 years of business, our team at NuSound has set up strategic partnerships, securing deals and excellent support for our customers. We are happy to work with FreedomVoice in particular, as they offer the perfect combination of cloud PBX and VoIP solutions. They have a flexible platform that you can customize to fit your specific needs and work processes. By using a hosted solution, you can also easily scale the system to fit company growth and add new users as needed.
The many features are designed to improve collaboration with remote colleagues, other branches, vendors, and customers worldwide. This includes having local and/or toll-free numbers, automated calling systems, detailed reports, and conferencing options. Centralize your communications by having voicemails and faxes sent to your email and a web management interface to control your system. Everything is designed to make calls and work processes easy.
If you're tired of struggling unreliable communication solutions that cost too much, talk to our team. We're here to advise and support your business.
Posted in: Solutions