Hosted Solutions
January 18th, 2018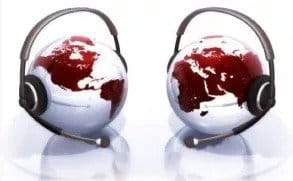 Deciding to go the route of a hosted system vs. premise based can have a wide range of cost savings for your business. Hosted systems can be expanded one line at a time, meaning you are only paying license fees for lines that are actually in use as opposed to premise based which are charged per active port.
With technology continually being upgraded and improved a hosted system has the additional appeal of access to latest phone system features as soon as they become available remotely without the need for special maintenance or costly system upgrades.
NuSound does not require you to install on-site call switching hardware as our VoIP service is handled by our enterprise servers housed at a secure, remote facility. This allows you to add lines and features while avoiding system obsolescence. Additionally, we can unite remote users to your central office by integrating all locations, this allows employees to place, receive, and transfer calls as if they were all in the office.
Our support specialists receive regular training and can assist you in all aspects of configuration and operation and are conveniently located in our White Plains, NY office.
Posted in: Solutions